5-6 October 2021 | Hilton London Tower Bridge


COVID-19 GUIDELINES
Please ensure you read our COVID-19 guidelines before planning your visit to the Payments Leaders' Summit.
We're looking forward to welcoming you to the event. We're taking all the appropriate measures to ensure the Payment Leaders' Summit is a safe and successful event, and we ask for each and every person's support and co-operation.
If you are showing symptoms of Covid-19, you should not attend the event. Attendees must be able to show they are fully vaccinated, have a negative test in the last 48 hours, or have proof of natural immunity.

International travel restrictions are in place, and attendees must ensure they are aware of, and compliant, with these rules.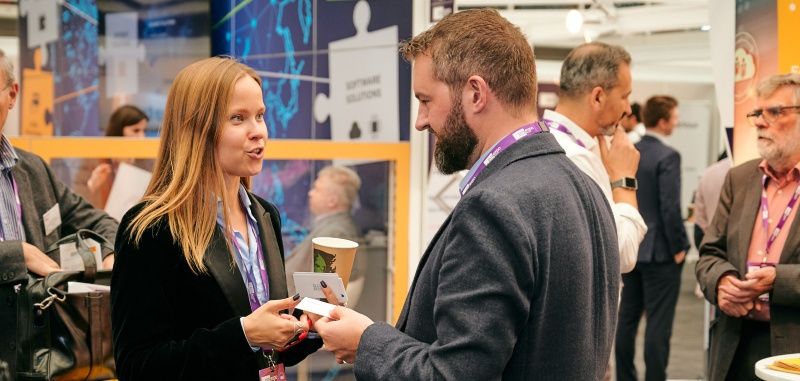 Can you show evidence of your Covid-19 status?
All attendees to the event will need to self-declare their Covid-19 status. You must be able to demonstrate that you:
have completed a full course of vaccination more than 2 weeks ago, (that is, 2 doses of the Moderna, AstraZeneca or Pfizer vaccine, or 1 dose of the Janssen vaccine), or;
Have evidence of a negative rapid lateral flow or polymerase chain reaction (PCR) test taken within 48 hours of entry to a venue, or;
Have proof of natural immunity shown by a positive PCR test result for COVID-19, lasting for 180 days from the date of the positive test and following completion of the self-isolation period, or;
Have another authorised identified documentation/method of confirming COVID-19 status (e.g. for international attendees).
UK-based attendees should acquire an
NHS Covid Pass
to best demonstrate their Covid-19 status. Non-UK attendees should follow local guidance to secure the appropriate supporting documents. Attendees may be subject to spot checks at the venue.
Preparation for travelling to London
Certain restrictions are in place for travellers arriving in England, and you should investigate which will apply to you. Full and up to date details are
available on the UK Government website
.
You must adhere to the rules in place under the
Red, Amber or Green system
of restrictions applied to any country you have travelled through in the last ten days.
Exemptions
are in place for a number of workers - please investigate the necessary steps on the UK Government website.
All international travellers will be required to take Covid tests before entering the UK, and those travelling from restricted countries may need to quarantine for up to ten days. For Red list countries, travellers may be required to book a managed quarantine hotel.
Safety Measures we are taking
We will ensure that recommended Covid security measures are in place, such as:
Enhanced ventilation
Regular cleaning of communal facilities
Hand sanitiser made widely available
Safe room layouts to avoid overcrowding.
This is a face mask-friendly event, though wearing of masks or face-coverings is not mandatory.
Behaving safely
All attendees should:
Undertake their own health risk assessment, considering if they wish to travel to and attend the Payment Leaders' Summit (taking into account their own age and any health conditions or vulnerabilities).
Check for symptoms of COVID-19 (a high temperature, new and persistent cough, or a loss of/change in sense of taste or smell) before travelling to the event. If attendees, or anyone they live with, have one or more of these symptoms (even if they are mild) they should not attend, and should follow the guidance on testing and self-isolation.
Not attend the event if they need to self-isolate, for example because they have been asked to self-isolate by NHS Test and Trace, are required to isolate after travel, or because they are displaying any COVID-19 symptoms
Adhere to any relevant COVID-19 safety measures in place at the event, including observing directions given by conference staff.
We will continue to monitor and update the situation
Our approach to safety is based on information currently available regarding the behaviour and characteristics of the Coronavirus, the status of testing capacity, where we are in terms of vaccine availability and local or state guidelines with respect to large gatherings in any particular community. As more clarity with respect to these variables emerges, it is expected that these guidelines may need to be adjusted accordingly. This guidance is based on the current
UK alert level 3
.
We are looking to seeing you at the event.