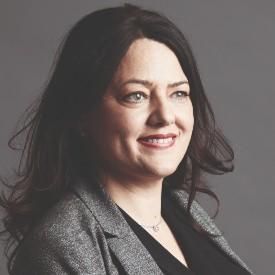 Angela Yore
Co-Founder & Managing Director
,
European Women in Payments Network + SkyParlour
United Kingdom
Angela is an expert in the art of strategic marketing communications for technology and fintech businesses having practiced now for 20 plus years. During this time, she is proud to have raised the brand profile and market positioning of numerous start-ups businesses through to market leaders.
Before co-founding SkyParlour PR and Content in 2009 Angela held directorships and management positions at Xerox, Océ, 2ergo, Payzone and ReD (now part of ACI).
Angela gets great satisfaction from being the EU representative on the Global Retail Insight Network (GRIN) advisory board, she's on the advisory board of the Emerging Payments Association, the UK ambassador of the European Women in Payments Network and she is a governor of Wilmslow High School.
Angela regularly moderates and is a speaker on fintech, diversity and marketing.