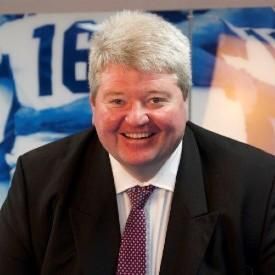 Brian Dunne
Managing Director, Giftcard.consulting, Past President, IMA Europe, Lifetime achievement UKGCVA, Global board member IMA
,
IMA Europe
Ireland
Brian is known in the sector as 'Mr Gift Card' – an industry expert in the field of gift cards, payments and incentives. As MD of Gift Card Consulting, Brian works as an expert and trusted advisor to some of the biggest brand names in retail in the UK and Europe specialising in helping retail clients to understand the benefits of gift cars as 'branded currency' and how to maximise their gift card programmes. With accolades including the winner of The UKGCVA Lifetime Achievement Award and Fellow and President of IMA Europe Brian is a trusted advisor for anything gift card!

As the past president of IMA Europe and now a member on the board of directors, Brian is also working to build a greater understanding of incentive marketing and the power of gift cards in incentives in Europe and the rest of the world via its umbrella organization, IMA – US. Often seen speaking at a variety of European and International trade shows, Brian is well known for his compelling speeches on the power of gift cards and has been a judge and speaker at PayExpo, Marketing Week Live, Fintec Live, Prepaid Expo and many more events.

Brian has previously held a variety of Managing Director roles, including at the National Post Office/ Royal Mail Group and Whitbread PLC, the largest hospitality retailer in the UK, where he gained a passion for gift cards. Brian was also Managing Director of SVM Global Ltd, serving the incentive industry gift cards, a position where he brought expertise in setting up and maintaining successful gift card programmes for many of the UK's leading online and high street retailers.

He has also held positions with a variety of companies specializing in gift card and gifting solutions including Whitbread Leisure Vouchers and The Post Office, Target Corporation, B&Q, Toys R Us and Best Western Hotels.

Brian is a Master of Business Administration (MBA), a Fellow of the Chartered Institute of Management Accountants (CIMA), and a Fellow of the Hotel & Catering Institute, alongside various different qualifications in the retail and hospitality space.