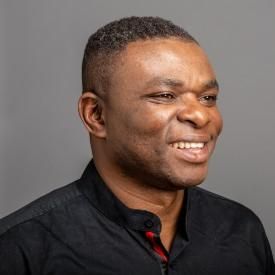 Chiedozie Hez
FinTech Transformation Consultant
,
Unchained Warrior Limited
Chiedozie is an award-winning FinTech Transformation Consultant and Speaker with over 15 years experience. He has worked with brands such as Visa, VocaLink - MasterCard, RBS, Barclays, BNP Paribas, Financial Conduct Authority and London Clearing House and delivered digital transformation projects faster, effectively engaging teams and saving on average 40% on project costs.

Chiedozie has successfully managed teams of up to 400 consultants and budgets of over £50m, delivering desired outcomes with high ROI and solving complex business problems across geographies using his 5D Transformation Model™.

Chiedozie has won many awards for his work, including 2012 Banking Technology Award for Best Technological Innovation with PrecisionPay® and Best Technology Collaboration in 2018 with Flux.

Chiedozie is a trained speaker, and he has spoken at events all over the world. He hosts "FinTech Conversations with Chiedozie" on YouTube and his podcast, The Unchained Warrior Podcast has received over 100,000 downloads worldwide.