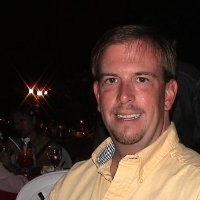 Chris Thompson
Director, Digital Payments
,
United Airlines
Chris is an innovative and strategic thought lead in Payments Fintech sector. He has over 25 years of retail technology, payments, and cybersecurity experience. His career has allowed him to work for big companies like Walmart, McDonalds, and Disney as well as several small companies. He spent seven years securing, implementing EVM, many alternate forms of payment, and one of the first chipped private label credit card solutions using a Master Card AID on their rails while leading the payments at L Brands (Victoria Secrets, Pink, & Bath, and Body Works). His last enterprise initiative at L-brands was to develop a payment modernization strategy and successful implement a 3rd Party Cloud Gateway payments solution that support card present and card not present transactions.
In early 2022 Chris joined United Airlines with as the Director of Global Digital Payments. He was brought into develop a payments strategy that is more like a retail solution than an airlines solution using modern FinTech Payment solutions. Additional he is transforming the existing development team in a Payment as A Service Organization. Chris has experience implementing layer 2 block chain technology to build private enterprise solutions for both fiat & non-fiat currencies.
Outside of work Chris a lifelong learn holding both an MBA degree with a focus on Technology Management and Master in Cybersecurity Policy & Management. He is an avid college football fan and University of Alabama football season ticket holder where he spends fall Saturdays with wife Lesley and their children Campbell and Sydney.