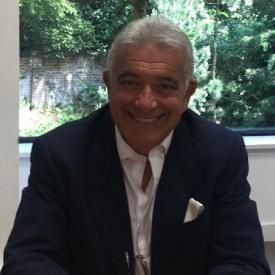 Eliot Charles Heilpern
Director of Partnerships and Co-Founder
,
The Payments Business
Eliot Charles Heilpern's professional experience is over 30 years in International Banking having held a number of senior positions in the UK and overseas. His core areas of expertise are; Client Relationship Management, Global Transaction Services, Payments Clearing and Cash Management, Risk Management and Regulatory adherence. He is currently Membership Director and a Co-Founder of The Payments Business (www.thepaymentsbusiness.com).
The Payments Business is a Membership & Networking Forum designed to assist UK Payment Industry participants navigate the changing payments landscape, act as a voice for payments, and a signpost regarding solutions for all payment entities. We share information about the regulatory changes, innovations, challenges, and opportunities across the industry in both the Retail Payments and Corporate Banking sectors, which are permitted under the new legislative landscape. We are a disseminator of information, and provide a guide to our Membership on what Payments Industry assistance exists, and from where to retrieve this detail by offering: Networking opportunities; Payments Industry Insights; a Directory on all Industry Participants; and a Partnership Programme for our Membership.
Prior to his current role, Eliot was UK CEO for a UN affiliated global charity; Country Officer & Vice President, Treasury Services EMEA at Bank New York Mellon; Head of Bank Relationships at Visa UK & Europe; Senior Regional Manager, Northern Europe at SWIFT, and Head of European Cash Management Sales at Bank Boston.
He is renowned for his speaking engagements to the banking and payments industry on issues and "events of the day", and on ethical matters in the financial, commercial, and not-for-profit sectors. Eliot emphasises a strong social and moral code of conduct, and is an advocate of working with, and supportive of diverse cultures.