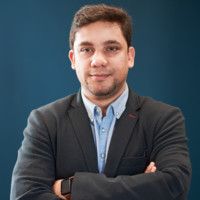 Faheem Bakshi
Head of Payments
,
Kinguin
Poland
Experienced fintech and expansion specialist with over 8 years of experience in ecommerce and fintech companies.
Majoring in Bachelors Information Technology and Masters in Economics, motivated him to work with start-ups and existing companies scale. His experience spans international expansions, responsible for local businesses going global, critical medium-budget projects, international payment methods with consumer focused web & mobile experience, a huge network within fintech & gaming industry.
He is currently Head of Payments at Kinguin. Responsible to monitors over 350+ payment method for a user base of 7 million customers globally. Responsible over 12,000 transaction daily. Kinguin is a leading global ecommerce marketplace platform dedicated to video games and virtual in-game items. He has also worked on joint venture projects during his tenure in Kinguin and he was responsible to expand Kinguin in different regions like Turkey, Sweden, North America, LATAM and Asia. At the moment responsible to launch new crypto currency as Krowns on crypto exchanges which potentially will be used in gaming sector.
Formerly he was responsible for expanding Audioteka and initiated a rapid expansion of people, partners and products. Audioteka is an audiobook distributor. Best audiobooks of well-known publishing houses. Presently in 23 markets in 12 languages and covering global coverage.
He has also helped local companies like Radwag in Poland to expand in India and Organic Lustenauer Mustard company in Austria to expand in Poland.
Prior to moving completely, fintech & expansion, Faheem also worked on technical projects with Microsoft for over 3 years, which gave him a technical experience. He started with his career in Delhi Stock Exchange to start trading in the national capital with an experience of finance, business and technology.