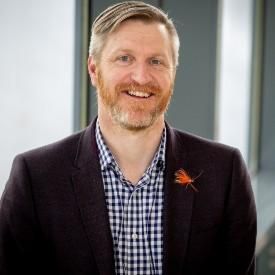 Gary Conroy
Chief Product Officer/Chief Commercial Officer
,
TransferMate Global Payments
As Chief Product Officer for TransferMate Global Payments, Gary Conroy is committed to simplifying B2B cross-border payments. Conroy brings more than 20 years of experience working banking and payments across consumer, business, card, international banking and FX.
Conroy has a proven track record of scaling payments and fintech companies globally. As Managing Director of Realex Payments, Conroy grew the company from an Irish-focused SME to a worldwide eCommerce gateway of choice for Global Payments Inc., processing more than €50 billion annually.
At TransferMate, Conroy has helped lead the company's global expansion through winning major industry-leading strategic partnership deals, building a world-class product, and securing €51 million in investments from AIB and ING banks.
Over the past two years at TransferMate, Conroy has led the charge (using his past experience) in growing the company into one of the world's leading payments partners for banks and software providers, with recent deals with Wells Fargo, Coupa and Tradeshift.
As a respected industry speaker, Conroy has presented, moderated and debated at Money2020, BPFI International Banking, FinTech Ireland, Internet Expo, Pay Expo, Irish Funds and many others. His unique perspective on growing payments companies from SMEs to large multinational players, allows him to contribute to discussions on topics such as real-time payments, cross-border commerce, global regulation and licensing, as well as APIs. Conroy's quick thinking and keen industry knowledge makes him a dynamic contributor to industry discussions