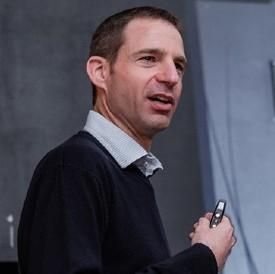 Hidai Degani
Head of Ecommerce & CX
,
Bio-Medical Research Ltd/ Slendertone
Hidai is a driven, focused & experienced leader, with vast & broad senior management experience from various roles, companies & industries (eCommerce, eGaming, FinTech, Payments & Loyalty), and a track record of success.
He has extensive experience working with global teams in multicultural environments, including 5 successful relocations to Gibraltar, London, Berlin, Malta & Ireland.
Following a rapid career progression of more than 14 years of increasing responsibility with budget and P&L management, currently have all-around management experience including: Product Management, Product Development, CRM, UX, CX, Data & BI, Operations, Marketing, Supplier Management & Contracting, Sales & Business Development, HR, Logistics & Finance.
For the past few years, Hidai is also a consultant, speaker, advisor & mentor, sharing his experience & expertise and offering guidance & advice in variety of ways to companies, groups & individuals, in the areas of CX, Ecommerce, Digital, CRM & Loyalty.