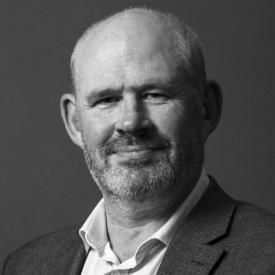 Jim Wadsworth
EVP Strategic Market Development
,
Open Banking Exchange
United Kingdom
With engineering degrees from Cambridge University and more than 20 years' experience in the payments industry, Jim has run businesses for market leaders such as NatWest, Barclaycard, JP Morgan and Vodafone. He has also led start-ups such as Simpay. He has a strong track record of successfully building, launching and managing innovative payments products and businesses.
There is a common thread that has run through Jim's career to date; one where strategy meets innovation. Jim has brought his strategic skillset to the table for businesses that are in search of the next game-changer in payments technology. His career has progressed in tandem with a payments landscape that has evolved rapidly over the past two decades.
Jim thrives on bringing bold ideas to life, and on driving results. In 2012, he joined Vocalink (which became part of Mastercard in 2016). He led Vocalink's core UK business; alongside which he developed strategic propositions for the business across areas such as alternative payments (mobile, digital), payments systems access (PayPort) and data insights (Vocalink Analytics).