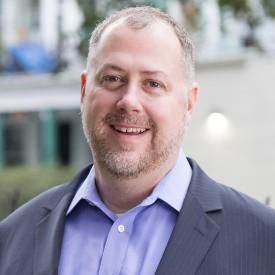 John DesJardins
VP Solution Architecture & CTO North America
,
Hazelcast
John DesJardins is currently VP Solution Architecture and CTO for North America at Hazelcast, where he champions growth and adoption of our in-memory computing platform. His expertise in large scale computing spans Microservices, Big Data, Internet of Things, Machine Learning and Cloud.
John brings over 25 years of experience including 15 years of experience in architecting and implementing global scale computing solutions with leading financial services organizations at Hazelcast, Cloudera, Software AG and webMethods.
He has worked with the European Central Bank, National Banks of Belgium, Holland and Germany, ABN AMRO, Credit Suisse, Standard Chartered Bank, MUFG Bank, with Bank of America, JP Morgan Chase, Wells Fargo, Citi, Morgan Stanley, US Bank, CapitalOne, US Bank, KeyBank, Fiserv, Visa, American Express, Discover, Paypal, Zelle, and numerous others. He was involved with IETF standards efforts for secure transactions over Internet protocols (EDIINT AS1-AS3.)
He holds a BS in Economics from George Mason University, where he first built predictive models, long before that was considered cool.