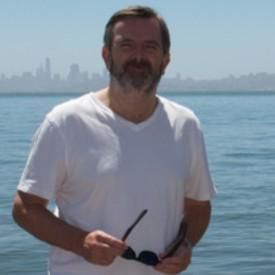 John J Stewart
Global Head of Scouting and Research, Innovation and Solutions
,
Royal Bank of Scotland
John joined RBS in 2011 as Head of Strategic Outsourcing initially responsible for major outsourcing deals and strategies for managing the bank's multi billion third party spend.
In 2014 he relocated to Silicon Valley to establish the bank's first innovation outpost. The outpost was the first attempt to connect with the new world of start-ups and understand how to use that ecosystem to help improve the way the bank served its customers and solved some of its problems. In addition, this was an opportunity to create an education programme to influence senior leaders and show them different ways of thinking.
In 2017 John was appointed to his current role and is now responsible for scouting teams covering UK & Europe, Israel and the Far East and The Americas. In addition, John manages the research team who have a key role in briefing the Board and ExCo on the progress and impact of Disruptive Technologies and creating a wide range of briefings and educational material for use across the bank and its customers.
In his career John has worked almost exclusively in Financial Services as either a Consultant with KPMG and IBM or as an employee at TSB and Barclays in senior roles.
John has a BSc in Operational Research and is contemplating a PhD.
He lives in London for now and despite missing the California sunshine, is enjoying his return to the UK.