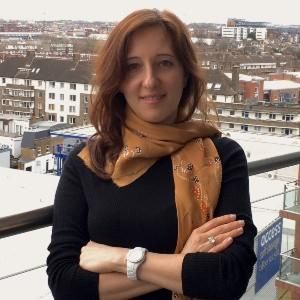 Lana Abdullayeva
Founding Director
,
Chez FinTech
25+ years in Tech & Fin internationally, across a number of developed and fast-growing economies, creating new portfolios of digital ventures to deliver impact.
Scientist by education, strategist by experience and visionary by heart, Lana offers deep industry expertise from her years with blue-chip global brands. She has been instrumental in working with the market leaders and regulators driving transformational changes across the industry.

A seasoned executive and NED, Lana brings a strong vantage point on how FS evolves in the digital age. She advocates reshaping economics and governance over the traditional FS to drive digital economy.