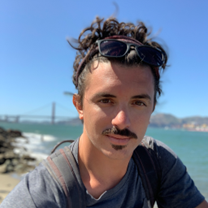 Matteo Gamba
Head of Product - Global Payments & Fraud
,
Wayfair
Matteo Gamba lives in Berlin (Germany) and has worked for Wayfair.com, one of the largest enterprise e-commerce merchants, leader in the furniture and homeware sector, since 2016. Over the past 7 years, Matteo has been leading the teams that are responsible for the end-to-end payments experience and discovery of new payments technologies across all markets and platforms (web, app, phone sales, retail), while also driving contractual negotiations and integrations with third-party payment and fraud/risk management providers.
Before Wayfair, Matteo was among the first Product Managers at Wise, the UK fintech startup that has been disrupting the international money transfer and remittance industry. There, he drove product, UX strategy, and execution for the growth and marketing teams, increasing the customer base through the exploration of new acquisition & retention channels.
Prior to Wise, Matteo covered product and growth roles for a few different Berlin startups in the travel and edu-tech industry.
Matteo holds a Bachelor degree in Economics & Social Sciences and a Master of Science in Economics & Management for Innovation and Technology from Bocconi University (Milan, IT), among the top Business Schools in Europe.