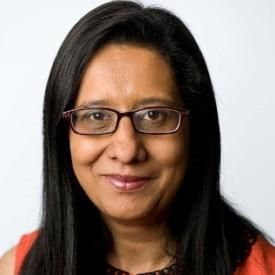 Nilixa Devlukia
Independent Regulatory Consultant
,
Payments Solved
United Kingdom
Nilixa is the founder and CEO of Payments Solved a regulatory consultancy advising on the regulatory framework for payment services, digital banking, digital currency, fintech and open banking both in the UK and globally.
Nilixa is an experienced regulatory expert and lawyer with a Masters in European Competition Law and over 20 years of banking and payments experience gained from her time as Senior Legal Counsel at Barclays and policy lead at the UK regulator, the FCA. Nilixa works with industry, regulators and legislators to drive changes in the banking and payments ecosystem for a payments and open banking landscape that is secure, transparent and inclusive.
Nilixa was the policy lead at the Financial Conduct Authority on all UK and EU payments and e-money related matters working together with HM Treasury on the negotiation and transposition of PSD2 and EU agencies on the PSD2 RTS.
Nilixa has been seconded to the European Banking Authority and has worked extensively with the European Commission, the European Central Bank, the World Bank and EU regulators. Nilxa has represented the UK and FCA on various EU and UK level committees including the ECB SecurePay Forum, the EU API Evaluation Group and the UK Payment Strategy Forum and lead on the publication of the FCA Approach Document on Payment Services and EBA Consultations.
Nilixa is a well-known public speaker and was consultant Head of Regulatory at the UK Open Banking Implementation Entity dealing with all matter relevant to the Open Banking API Standards and Guidelines.