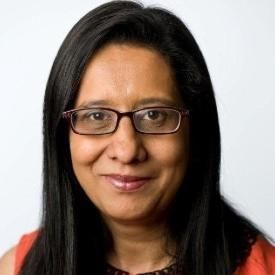 Nilixa Devlukia
Nilixa is the Chair of the Open Finance Association and founder of Payments Solved, a regulatory consultancy advising on the regulatory framework for CBDC, crypto assets, open banking, and payment services both in the UK, EU and globally. Nilixa is a lawyer by training and an experienced regulatory expert with a Masters in European Competition Law and over 20 years of banking and payments experience gained from her time at Barclays, the Financial Conduct Authority, the European Banking Authority, and the Open Banking Implementation Entity.
Nilixa is a member of the ECB Digital Euro Market Advisory Group, the European Payment Systems Market Expert Group, the European Data Expert Group.
Nilixa works with regulators, legislators and industry to drive changes in the financial services ecosystem for outcomes that support secure, transparent, and inclusive financial services.
Nilixa is also a well-known public speaker and a contributing member of the Digital Euro Association and the Digital Pound Foundation.