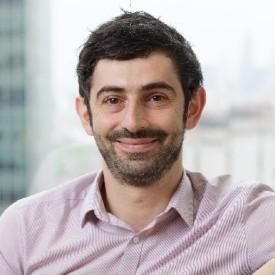 Piero Macari
Vice President, Fintech Market Development & Strategy
,
MasterCard
Piero Macari is Vice President, FinTech Market Development & Strategy at Mastercard. In this role, he defines Mastercard's strategy and execution plan to deliver a number of European and global initiatives for the FinTech community. The range of initiatives include identifying FinTech innovation partnerships to grow the payments industry, furthering Mastercard's core offering to FinTechs and bringing thought leadership to the industry.
Piero joined Mastercard in 2008 and has held progressive leadership positions over his years with the company. Some highlights during this time include leading the global first deployment of integrated mobile payments, managing one the UK's biggest banks, holding senior positions in credit & prepaid products, before joining the European Market Development team with a unique focus on FinTechs earlier in 2019.
Previously Piero had several roles in telecommunications and banking with GE Capital having lived and worked in both Germany and Hungary. Piero has a wealth of experience in card issuing, retailer financing and digital innovation across many diverse leadership roles.