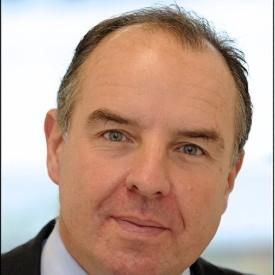 Ray Brash
Ray Brash is the CEO and Chairman of PrePay Solutions (PPS), Europe's leading payments provider.
He has amassed over 20 years' experience in retail, ecommerce, finance and information services. Prior to joining PrePay Solutions in 2004, Ray was finance director at The Economist, and previously held leadership roles at United News & Media, Telstar Electronic Studios, Kingfisher and PwC.
Ray joined PPS with a clear vision to achieve significant growth both for the business and the wider payments industry.
In the last 24 months, Ray has realised this vision by overseeing the most successful period in PPS' 18-year history. Under Ray's leadership, PPS has established itself as the vanguard of the digital payments industry in a wealth of sectors including banking, retail, mobile and travel.
Ray has made a significant individual contribution to the ever-evolving payments industry by leading conversation on some of the most pertinent industry issues. Such topics include, the future of prepaid transactions, the realities of digital migration of mobile payments, prospects for mobile wallets, supporting banking start-ups and industry inclusion.