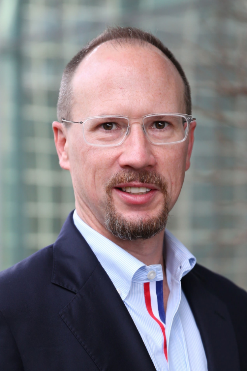 Rich Clow
Emerging Payments & Strategy Executive
,
Bank of America
RICH CLOW is the Emerging Payments & Strategy Executive for Bank of America reporting to the Head of Enterprise Payments. In his role, Rich is responsible for evaluating the payments landscape, defining the strategic roadmap, and delivering solutions to scale Bank of America's digital payment volumes. He engages across key ecosystem players like Visa, Mastercard, The Clearing House, Early Warning Services and digital payment partnerships ranging from PayPal to Uber. Rich also leads a Payment Innovation Process across Consumer and Small Business evaluating emerging business models and technologies such as Buy Now Pay Later, Zelle International, and Working Capital loans for small businesses with merchant service relationships.
Rich has over 25 years of experience primarily in the financial services industry focusing on product development, innovation, consumer telephony and consulting. He began his career operationalizing two computer telephony startups and then moved to Coopers & Lybrand Consulting. Subsequently, Rich joined Citibank's eCiti division as the Architect for the first branchless bank initiative, before taking a role with Deutsche Bank to lead programs such as a branchless brokerage in Brazil (MaxBlue). Rich returned to Citibank shortly after and was responsible for leading Mobile, E-Commerce, Branches, Call Centers, ATMs, and Channel technologies globally. Prior to his current role with Bank of America, he most recently served as the Managing Director for Global Consumer Digital Payments Innovation at Citibank responsible for emerging solutions related to e-commerce, mobile payments, cross-border, digital partnerships, and emerging blockchain networks. Additionally he led the international rollouts for Samsung Pay, Android Pay, Apple Pay, Citi Pay and several local market solutions.
When Rich isn't working, he enjoys spending time with his girlfriend, their blended family of four teenagers, golfing, cooking, and honing his skills as a mixologist.
Rich earned his undergraduate degree from Virginia Tech.