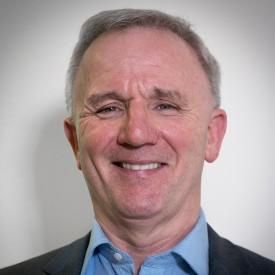 Ron Delnevo
UK Business Development Director
,
Sonect
Originally from Edinburgh, Ron Delnevo has lived in London for many years. After gaining experience at Board level at a number of companies, including participation in an IPO, Ron led an MBO that lead to the creation of independent ATM operator Bank Machine in 2003. He led the company until 2012, delivering industry-leading customer service, double-digit annual revenue growth and increasing profitability. During that time, Ron actively participated in several LINK committees, taking a particular interest in improving financial inclusion and fostering innovation. Having served as a Director of the UK Payments Council for 3 years, in March 2014, Ron founded Cash and Card Consultants. His main role currently is leading the UK launch of Swiss Fintech Sonect.
Ron has a special focus on payments and is a recognised thought leader on Payment Choice.
As well as his consultancy work, Ron currently serves as Chairman of the Cash Learning Partnership, a body established by some of the world's leading charities and which numbers both Visa and MasterCard amongst its 90 members.
Ron also takes a keen interest in politics and economics, enjoys travel and loves sport, especially his beloved Heart of Midlothian Football Club.