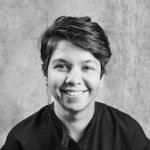 Shefali Roy
Shefali Roy is the Chief Operating Officer and Chief Compliance Officer of TrueLayer. She is the former Chief Compliance Officer (Europe) and MLRO for Stripe. TrueLayer builds technology that allows third party applications to have access to their users financial data and initiate payments securely. Prior to Stripe, she led compliance, business conduct and risk across Europe, the Middle East, India and Africa for Apple, was the Chief Compliance & Ethics Officer for Christie's worldwide, and was responsible for private wealth compliance for Goldman Sachs across Europe and the Middle East.
She currently sits on the Boards of Adas List - a women in technology network, and Photoworks - a photography collective. Shefali is also an advisor to two startups : an EdTech called Erase All Kittens, a game that teaches children to code, and a KidTech called Goozby - an app that encourages and rewards children for spending less screen time on their mobile devices.
She has undergraduate qualifications in law, economics and finance, and postgraduate qualifications in journalism and economic history, from RMIT, Oxford and LSE respectively; she recently graduated from Oxford's Saïd Business School after completing an Executive MBA. In 2016 and 2017, Shefali was named on Innovate Finance's Most Powerful Women in FinTech List, and in 2017, she delivered her first Tedx talk, on ethics and business. Academically, she teaches at Saïd Business School in startups, open banking / data, Fintech and crypto currency.