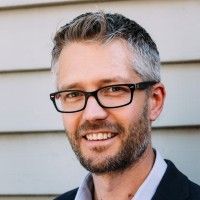 Simon Keates
Strategy Manager - Payment Security
,
Thales
Simon was born and educated in Zimbabwe and moved to England in 2000 and started his early career at the Lloyds Bank call centre following the dotcom crash when there were a general lack of IT positions.
Simon quickly proved that he had a knack for problem solving and moved into the User Acceptance Testing team. This is where he had his first taste of information security and cryptography having worked on projects to enable Chip & PIN across multiple card portfolios and validate the migration of back-end systems from DES to Triple DES. His experience at Lloyds Bank provided him with first- hand knowledge of the day to day operations as well implementing change within a large financial institution.
During 2007, Simon joined Thales, initially working in Engineering as a System Tester, but soon moved from engineering to Sales Engineering to focus on Mobile Payments, working on multiple Mobile Point of Sale and Host Card Emulation projects.
Business Development was the next stop in Simon's career path at Thales where he worked on alliances, partnerships and Go-To-Market strategies where he gained a new appreciation for the rule of relationships, the greater sales process as well as some valuable commercial insights. During this time Simon also attended the Royal Holloway University of London to achieve a Master of Sciences degree in Information Security.
Today Simon is responsible for developing Thales' strategy for its payment security suite of products, utilising 20 years of experience to provide unique insights from engineering all the way through to board level.
In his free time, Simon likes fiddling with the multiple Raspberry PIs under his desk to run his home network, dabbling in home automation, as well as running. He has more than a few half marathons and a couple of marathons under his belt, and is now focused on the London 2021 marathon.