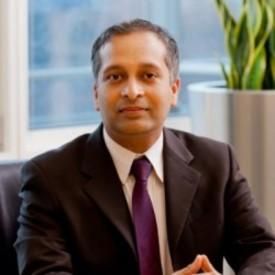 Sulabh Agarwal
Managing Director, Global Head of Payments
,
Accenture
Sulabh leads the Global Payments Practice at Accenture. Sulabh has led several engagements across strategy definition, management consulting and large-scale transformations with a prime focus on payments across several clients. He helps financial institutions and other organizations across the world navigate the shifting payments landscape, combat lost payments revenue, and control and mitigate operational risk throughout the payments value chain.
In his role as Global Payments lead, his remit includes Europe, North America and Growth markets and oversees 5,000 practitioners globally. He is responsible for Global Capability Development for Accenture's Payments practice including thought leadership, campaign management, training and marketing. Sulabh regularly presents at round tables, seminars and conferences like SIBOS and Money2020 on issues relating to the industry.
Prior to Accenture, Sulabh worked for Capital One in the credit card business in the US. He has an engineering background and an MBA from INSEAD.