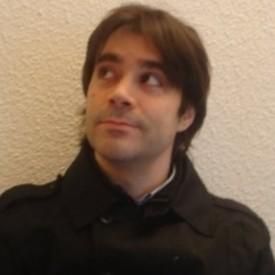 Thomas Pernot
Online Business- Fraud and Billing Manager
,
Square Enix Europe
United Kingdom
Thomas is an online gaming and e-commerce specialist offering more than 10 years' experience in the gaming industry.
He started as a QA tester at Ubisoft Shanghai on the critically acclaimed Tom Clancy's Splinter Cell: double agent back in 2006.
He then studied Web and digital design in Thailand for a year where he created his own e-commerce website and business consulting company.
In 2009, he joined Square Enix Europe as a Game Master reaching the senior position within 2 years. He has the opportunity to work on ones of the most successful subscription based MMORPG in the world: FINAL FANTASY XI & FINAL FANTASY XIV. During this time, he specialised in fraud prevention and created fraud prevention procedures to fight Bot /Cheat and RMT activities in game.
After spending 5 years as a Game Master, he moved to the online business development department.
For the past 6 years in the online business development Thomas has been working on Fraud prevention, Billing support and digital distribution.
He has developed a solid knowledge in online fraud prevention, studying the fraud trends, implementing fraud prevention methods and strategies for the European and Oceanian markets.
He also have an extensive experience in billing and e-commerce, managing high volume of transactions and payment inquiries.
Thomas is also an experienced speaker specialized in Fraud prevention and Billing in Online gaming.