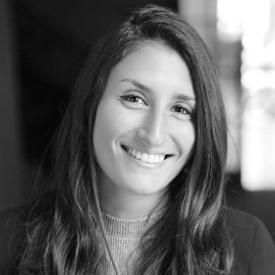 Valentina Kristensen
Director, Growth & Communications
,
OakNorth
Valentina is the Director of Growth & Communications at OakNorth – the $2.8bn-valued global fintech firm focused on redefining lending to small-to-medium sized businesses using its next-generation credit platform.
Valentina has been working directly with OakNorth's co-founders, Rishi Khosla and Joel Perlman, since June 2015 helping to build the brand, grow the community and strengthen OakNorth's position in the wider fintech ecosystem.
She is a passionate advocate for improving the female talent pipeline and closing the gender pay gap in financial services, sitting on the Steering Committee for FinTECHTalents, which is working to address this.
Last year, Valentina participated in the Money 20/20 Europe Payments Race where she travelled from Istanbul to Amsterdam using only wearable payments technology – no cash or cards. This year, she participated in the round the world race where she only used cash, travelling across 13 countries in 12 days.