UPCOMING SUMMITS:
FLS UK: 27-28 FEBRUARY 2024 | LONDON, UK
PLS UK: 22-23 APRIL 2024 | LONDON, UK
About the PLS Series
Our Payments Leaders' Summits are private, invite-only events for selected senior payment leaders, decision-makers and budget-holders.
We have shaken up the typical industry event format and focussed on creating value for our audience by facilitating meaningful connections, engaging cross-industry discussions, and high-level networking.
Our summits give you the opportunity to network with senior peers in a relaxed, private environment, hear and learn from the most influential members of the payments community, and provide a platform to engage in pre-qualified meetings with leading solution providers.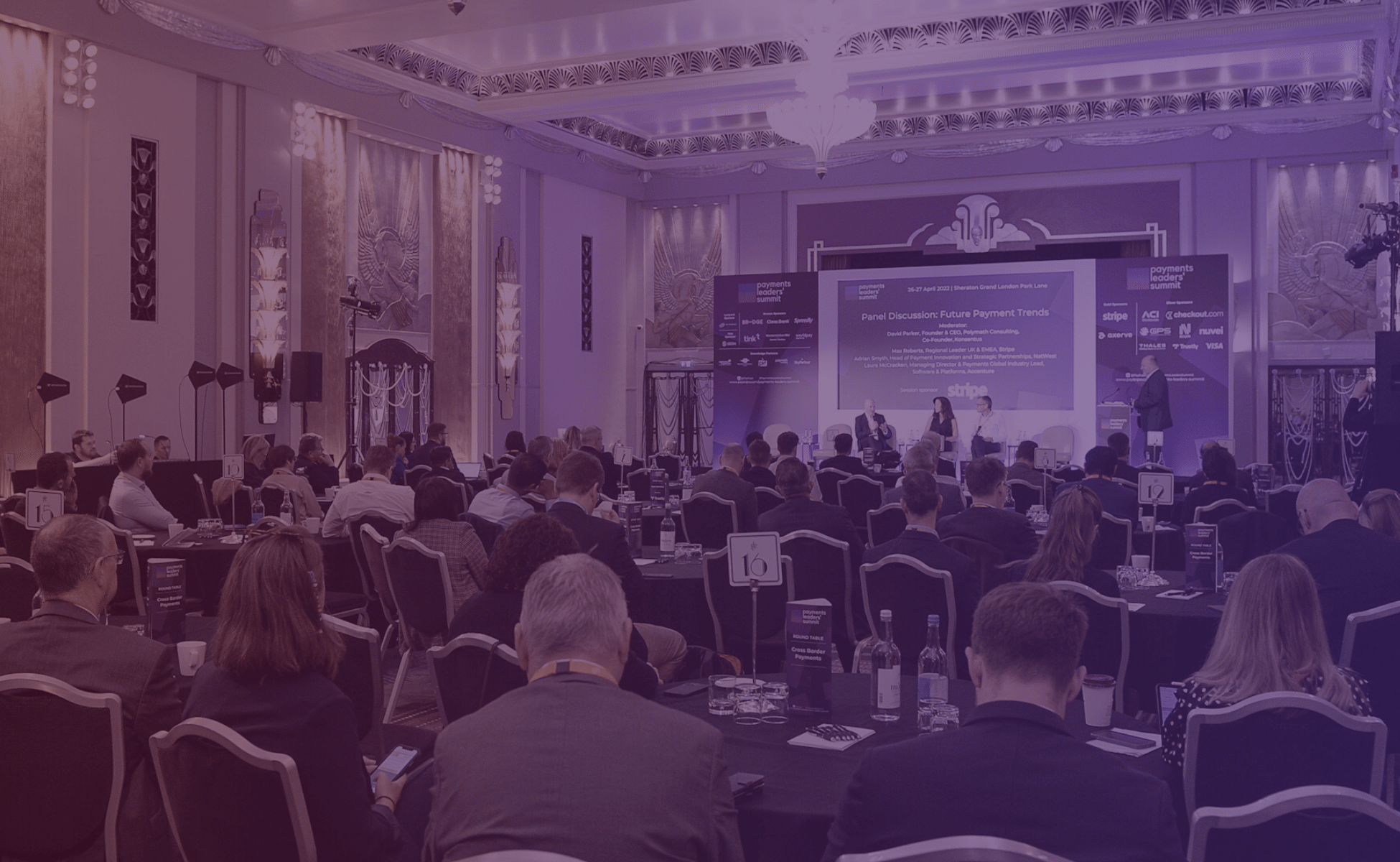 "Very informative, focused on innovation, thought-provoking"

"Great event to network, really interesting panels, brilliant debaters"

"It allowed us to do some networking with a laser instead of a shotgun..."

Network with senior payments strategists
Network with senior peers in a relaxed and private environment.

Hear and learn from payments innovators
Join discussions and seminars led by payment industry leaders and innovators.

Engage in pre-qualified meetings
Take part in a pre-arranged itinerary of one-to-one meetings based on your preferences.

Explore payment strategies and engage with regulators
Keep up with how the payment landscape and regulatory environment is changing.
Summit Themes

PLS - women in payments brunch
Insights and guidance from payments industry regulators
Delivering customer value with instant payments
The future of cross-border payments
C-Level payments insights and predictions
The evolving Open Banking ecosystem - the latest API innovations and business models
The post-pandemic payments landscape - keeping up with the demand for frictionless digital payments
Alternative payments - the rise of buy now, pay later and open payments
International payments - offering convenient, local payment methods
Strong Customer Authentication - reducing fraud whilst maintaining a seamless checkout experience
Omnichannel strategies - building better experiences
ISO20022 Adoption - unlocking exciting benefits for banks

Digital Currency / Crypto Currency

New Tech – Digital Transformation / Data / AI